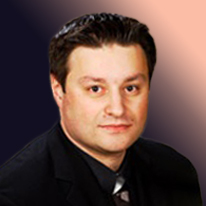 ---
A graduate of Illinois College of optometry, Dr. Gene Grinman was trained in medical treatment and management of eye disease at Providence VA Hospital as well as Palo Alto VA Hospital.
His pediatric training was received at Illinois Eye Institute, and contact lens training was done in one of the biggest private practices in Chicagoland.  Dr. Grinman is a member of The American Optometric Association, Contact Lens Section and Illinois Optometric Association.
He established a successful private practice in Evanston, Illinois and recently extended his operations to the Mount Prospect office.
Our Staff
Our team consists of passionate individuals who are kind, friendly, and caring. It is our goal at Illinieye to provide professional, high quality ophthalmic care and make your visit comfortable, pleasant and informative.
Services:
-   Comprehensive eye exams
-   Diagnosis and treatment of ocular disease and injury
-  Complete contact lens services
-  Specialty lens products
-  Co-management for laser and cataract surgeries
-  Frame styling to complement your lifestyle
-  Outside prescriptions welcome
BOOK AN EXAM
847.475.1416
1013 Davis Street
Evanston IL 60201
OFFICE  HOURS
Monday - Friday
9:00 AM - 5:30 PM
Saturday
9:00 AM - 3:00 PM

Find us on Facebook,
Yelp, and Google+